I have obviously covered quite a few of the Z cars in the past. There was this incredible 280z, and the whitewashed Shiro Z31.
The 280zx was slotted inbetween the S30 cars and the Z31. It was code-named the S130, and it was sold here in the US from 1978 to 1983.
They adopted MacPherson struts up front and a semi-trailing arm design in the rear. The 280zx was the last series of Z-cars that had an inline six-cylinder engine. It's 2.8 liter was rated at around 135 hp initially, growing to 180 hp in the turbo version (with a punchy 203 ft-lbs of torque). Aerodynamics were drastically improved over the old Z-cars, both the drag coefficient as well as lift. These were softer, more refined cars than the original Z.
The turbo cars were quite popular in their day, and were considered very good performers. Later model normally aspirated cars would do 0-60 mph in around 9.1 seconds, while turbo cars would accomplish it in 7.1 secs (automatic) or 7.4 seconds (manual). This was faster than pretty much anything in the early 1980's including the Corvette.
They came in both a 2-seater, as well as a 2+2. The rear seats in the 2+2 are pretty tiny, and I'm not a fan of the change in roofline and bodyshape necessary to add the two extra seats.
Nearly all 280ZX's were built with t-tops.
The styling is very distinctive. Round, cutout headlights up front paired with meaty quarterpanels and a rounded rear. And the interior, which screams 1980's, was very different from sports cars of that era or any other.
Prices on the 280ZX have been climbing, just like they have on pretty much all of the classic Z's.
The one I'm looking at here is priced at a quite-premium $19,750. This despite the fact that it has 210k miles on it! These fuel-injected z-cars are known for having very durable engines. If they are taken care off, and especially if they aren't overheated, the engines are bullet-proof. So the mileage here isn't terribly scary, but how about the condition?
This is a gray exterior over gray cloth interior. I see no significant blemishes on the outside, and the ad states there is no rust to worry about.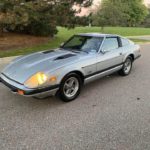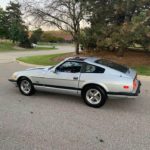 The interior looks really great. It looks all original, with no modifications. It's hard to believe it hasn't been restored, considering its age and its mileage, but there's really not signs of that. Looking at the rear carpet, it might be that someone has replaced the carpet there with non-oem stuff, it's hard to tell. And is that a crack in the dash near the center gauges? Hard to be sure. It's pretty cool that the original stereo and cassette tape player is present.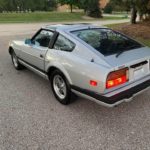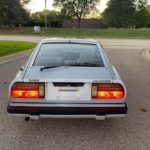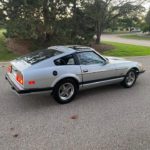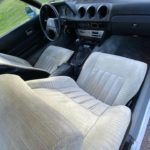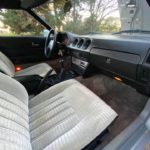 I don't see anything weird under the hood, or anything that looks out of place or unoriginal. And I love the original rims on this car.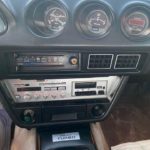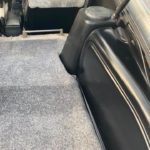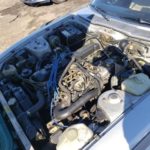 These came with both digital and analog dashes. I personally prefer the analog, but opinions vary, and I certainly understand the allure of an early 80's disco dash.
It definitely looks like a clean car. These are hard to find in this condition, especially a manual transmission turbo car. But the mileage makes it less unique. And the price is really aggressive. It's hard to call this a good deal. Is the car worth $10k? Probably. Is it worth $20k? Probably not. Somewhere inbetween? Yes, most likely. This one is located in Michigan (vin JN1CZ04SXCX626202).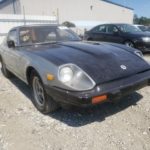 While we are at it, I see another one on Ebay that is a turbo, manual, 1983 model, with 203k miles. It is not nearly as clean, and it's priced at $13,700. It's in Gastonia, NC and the vin is JN1CZ04SXDX750326. I would include more photos here, but I can tell you they look horrible, with crappy interior and unwashed exterior. The owner would be lucky to get half what they are asking.
And finally, there's an Atlanta Streetside Classics dealer that has a 1981 Turbo, automatic, with 107k miles. It looks very clean inside and out, 99% original except for what might be a good (but not great) repaint. Vin is JN1CZ04S1BX606595. Despite the automatic, I think this is competition for the first car, and might be a more compelling value. Anybody up for an auto-to-manual swap?