I'm going to make a prediction. The 1984-1988 300ZX will be a high dollar classic one day soon.
It's really not that bold of a prediction. All of the older Z cars have been increasing in value. The 240Z, the 260Z, the 280Z, even the 280ZX. The 240's in particular have really accelerated in recent years.
The first generation of the 300ZX, commonly referred to as the Z31, was built from 1984 to 1988. Production numbers far exceeded the second generation (the Z32), totaling 270k by the end of the run.
| | | | | | |
| --- | --- | --- | --- | --- | --- |
| Year | 2-Seat NA | 4-Seat NA | Turbo | Special | Total |
| 1984 | 31,581 | 22,308 | 16,362 | 5,148 | 73,351 |
| 1985 | 42,813 | 19,693 | 12,045 | | 74,551 |
| 1986 | 37,663 | 15,551 | 8,900 | | 62,114 |
| 1987 | 20,060 | 8,804 | 4,757 | | 33,621 |
| 1988 | 9,642 | 6,944 | 2,692 | 1,002 | 20,280 |
| 1989 | 3,242 | 775 | 210 | | 4,227 |
| Totals | 145,001 | 74,075 | 44,966 | 6,150 | 270,144 |
As you can see in the table above that shows Z31 production by model and year (Ref. 1), there were four main types produced. But that's slightly misleading, because there were two different "special" models. There was a 50th Anniversary 300ZX produced in 1984, and a Shiro special edition sold in 1988.
The 300ZX Turbo is generally regarded as a solid and sporty performer. Car and Driver did an instrumented test back in 1984 (Ref. 2), and found:
Zero to sixty: 7.3 seconds
Zero to 100mph: 10.1 seconds
Top speed: 134 mph
Skidpad: 0.79 g
Braking 70-0 mph: 191 feet
The Shiro edition certainly had its own special features. Shiro means "white" in Japanese, and these things are definitely white. In addition to the white body and wheels, the SS cars had (Ref. 3):
Manual, cloth, Recaro seats
Analog instrument cluster
Viscous limited slip differential
Manual climate control A/C system
Stiffer springs (207 lb/in front, 224 lb/in rear)
Stiffer anti-sway bars (26 mm front, 25 mm rear)
Stiffer non-adjustable manual shocks
Lower front air dam
For everyone's reference, I have attached the 1988 300ZX Factory Service Manual (FSM). You are welcome 🙂
The Z31 is generally considered to be a very tough, durable, reliable car. They have a few common issues and problems, and I'll go through some items to make you more familiar with them.
Some of these cars are 36 years old now. Parts wear out. Some items like shocks and struts get a little tricky on models that have adjustable suspension. The OEM adjustable shocks are NLA (no longer available). That means you can't go to a Nissan Dealership parts counter and just buy or order them. There are tutorials (Ref #5) for how to convert to aftermarket, non-adjustable shocks, but they may require a kit that includes a spacer, and who knows if those spacers are still available.
Models with the digital dash can be finicky. The electronic gas gauge in particular is known for working intermittently, but other issues pop up as well. This makes sense – 30 year old electronics are probably not quite as reliable as stuff made these days. There are some instructions for how to test and fix them. (Ref #6)
The timing belts (and timing belt tensioners) are not known for being particularly fragile, but should be replaced regularly as the VG30 is an interference style engine.
On models with the automatic/electronic climate control, there is a small module near the roof of the car that measures the cabin temperature. After many years, the fan that pulls air across the sensor can go bad, with bearings that start to squeal.
The OEM fuel injector seals coped poorly with various gas blends. There was at one time a recall on these, but I'm not sure if Nissan would still honor the recall. The fuel injectors are not terribly hard to replace, and aren't insanely expensive, so this shouldn't be a deal killer.
The heater core may eventually begin leaking. If you aren't familiar, this is a small radiator inside the car up under the dash that allows for you to heat the cabin in winter. These are a paint to replace, as it may require either removing the entire dash, or standing on your head in the footwell for approximately a lifetime. We'll go back to xenoncar's website for some guidelines (Ref #7).
As the cars age, cold startability may become a challenge. The cars use a CHTS (cylinder head temp sensor), and AAC (auxiliary air control valve) and other systems to ease starting when the engine or ambient temps are cold. Any of these startability problems are resolvable, and these types of failures are typically present until the car is decades and possibly hundred of thousands of miles old.
As crazy as it sounds, some 300ZX's (1984-1986 US models only) are equipped with a voice warning system. This is also known as "Bitching Betty". It was a small module that senses various issues and plays an electronic voice that warns "fuel level is low" or "lights are one" etc. This may be one of the coolest novelties ever! Sometimes the small device goes bad in various ways. I will not cover here how to fix it, but Ref #8 below is a like to a youtube video where you can hear an example and watch a guy pull a module out of a junkyard.
Z31's came with a few different manual transmissions. The non-turbo cars had a 5-speed Nissan tranny that is pretty tough but just not up for handling turbo level power. The turbo cars came with a Borg-Warner T5 in 1984-1986. The BW trannys are usually pretty tough, I'm just not a huge fan of their shift feel. In 1987-1989 models, they moved to a Nissan-designed 5-speed that was identical internally to those used in the Z32 cars, Pathfinders, etc. Their shift feel, in my opinion, was better than the Borg Warner.
There was also an automatic transmission available. There were two different versions. Both were built by Jatco, and were four-speed units. The two different versions have slightly different gear ratios.
The turbo car is fairly easy to modify for increased horsepower. There are 6 commonly accepted stages for the mods. Let's go through them sequentially:
Stage 1 – Exhaust
Swapping the exhaust for something with less restriction and more flow is not a gigantic power increase in and of itself. It's typically capable of bumping power levels up by around 5hp. But in starting here, you set the stage for future power increases.
Stage 2 – Intake
Popping an HKS or K&N intake on the Z31 will typically add around 3hp. Again, better things are to come – we are just doing the basic intake/exhaust prep here before we take bigger swings for the fences.
Stage 3 – Boost Control
This is where things get interesting. You can add a manual or electronic boost controller. Doubling the stock boost from 4 psi to 8 psi will generate an additional 20 hp. The stock ECU and injectors are generally good up to around 12.5 psi. Eight psi is quite safe. Ten psi is quite acceptable. Twelve psi is pushing the limits, but is typically good for a total of 30 hp as compared to stock boost levels. You will also have to block off or modify the OEM pop-off valve, as it will start venting to atmosphere when you crank up the boost.
Stage 4 – Intercooler
There is enough room (if you're creative) to squeeze an intercooler into the front of the Z31. These cars were fairly simple from the factory, and did not have an intercooler to reduce complexity and reduce boost lag. As you increase boost levels, you start generating some serious heat. The intercooler helps manage that, and helps you guard against detonation and power loss. At 12psi of boost, an efficient intercooler will typically give you and extra 37 hp.
Stage 5 – ECU and Fuel
Stage 4 is about as far as you can go on the stock injectors, as you will start maxing out their flow. Changing to a larger injector will typically require some type of different control system or ECU. One of the most popular upgrades back in the day was from Jim Wolf Technology. Their JWT 550 upgrade used 555 cc injectors, a larger MAF, pairs with a larger fuel pump, and recommends a larger turbocharger (see Stage 6). Cars were theoretically capable at this point of generating up to 500 or 550 hp!
Stage 6 – Turbo
The Z31 used a Garrett T3 turbocharger from 1984-1987. The 1988-1989 cars used a Garrett T2. Ugrading to a larger, higher-capacity turbo is generally required to support anything over 300 hp.
Performance On Modified Turbo Z31
A Z31 modified to stage 3 should run around 270 or 280 hp at the flywheel. You can expect the performance to look like this:
| | | |
| --- | --- | --- |
| Performance | Stock Turbo | Stg 3 Turbo |
| 0-60 MPH | 7.3 sec | 5.3 sec |
| 1/4 Mile | 15.4 @ 96 mph | 14.1 @ 102 mph |
| Top Speed | 135 mph | 156 mph |
Z31 300ZX's For Sale
Okay, let's do a round up shall we? As of today, November 3 2019, prices for a pristine turbo appear to be $8k-$12k. A Shiro sold on BAT back in December last year for $11,750 (Ref #4). This was a very nice car, with 93k miles on it.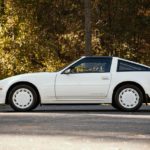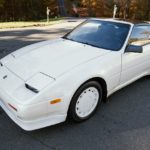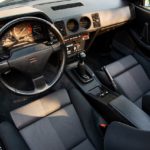 There are currently four cars on Craigslist worth talking about. I'll go through them one by one.
The first is located in Central Los Angeles. It is priced at $4300. It is a 1987, with no mention of the mileage. It looks fairly well kept, but the owner says the 5th gear synchro is bad. Interior and exterior looks quite good, but the photos are really tiny.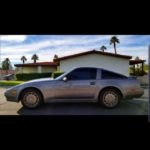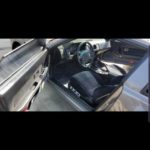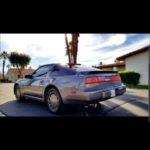 2. The second car is located in Austin Texas. It is a 1984, with 76k miles on it. It has the analog dash, with so-so paint and interior. It's listed for $4999 with no mechanical problems and a list of recent work accomplished.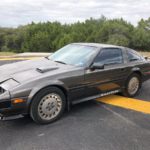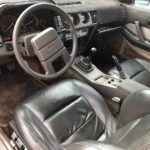 $4,999 OBO

Selling my 1984 Nissan/Datsun 300ZX Turbo. Selling since I can no longer work on the car as I'll be heading to college in January. Car runs and handles excellent with no mechanical problems.
Recently replaced:
-Spark Plugs
-Plug Wires
-All brake pads and rotors
-Brake master Cylinder
-Clutch
-Resurfaced Flywheel
-Throttle Position Sensor
-New Tires

Also including 2 extra T-tops, Fender flares from a 50th Anniversary Edition model, Wheel spacers to fit the flares, and a digital dash that can be installed.

Don't hesitate to message me if you have any questions about the car!
3. The third car is a 1984 at a dealership in the San Francisco bay area. It has 87k miles and and also has an analog dash. It appears to be completely original and in great condition. They are asking $8250 for it.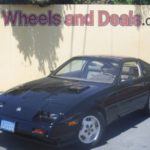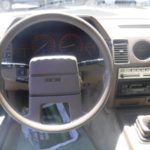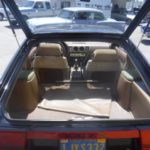 2 OWNERS. CLEAN CARFAX. T-TOPS. ALL ORIGINAL. CLEAN TITLE. FANTASTIC CONDITION. NEW MUFFLER AND NEW CATALYTIC CONVERTOR.
Year: 1984
Make: Nissan
Model: 300ZX
Trim: Turbo
Type: Coupe
Color: Black
Transmission: Manual
Drive: Rwd
Engine: 3.0 Turbo
VIN: JN1CZ14S3EX003240
Mileage: 87,474 Actual miles!

Options
6 CYLINDERS
5 GEARS
CRUISE CONTROL
POWER STEERING
POWER BRAKES
DISC BRAKES
TILT WHEEL
AIR CONDITIONING
POWER WINDOWS
POWER DOOR LOCKS
CASSETTE DECK
4. The last car is a 1988 300zx Turbo Shiro. It is located in Round Rock Texas. With 113k miles on it, it's not exactly brand new. But it appears to be fully restored, and they are asking $12,000 for it. I'll take it!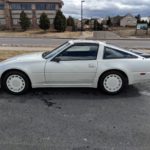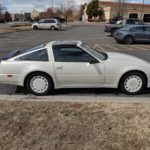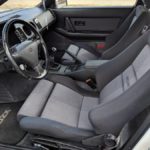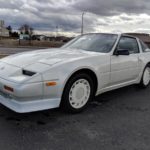 Collectors Car in Showroom Condition! Rare Shiro High Performance Model – Very Rare only 1002 Made!

1988 Nissan 300zx Turbo – Shiro Edition – Pearl White – 5-Speed Manual Transmission – 113K Original Miles.

Loaded with every available option including air conditioning, recaro sport bucket seats, fog lights, cruise control, 4-wheel power ventilated disk brakes, am/fm cassette premium stereo and T-tops.

Fully restored by Joe Robbins in Fountains Hills, Arizona-He is the nations leading Z car Shiro restorer!

The car looks, runs and drives like new! Clean title in my name.
References:
1988 Nissan 300ZX Turbo Shiro Special