As long as it's not my wallet that's paying, I'd love to own a Lotus Esprit.
Lotus has always gone their own separate way, and gone about the sportscar business differently than many of their competitors. They tend to take a lightweight and minimalist approach.
I might have first noticed the Esprit when it was in the James Bond movie The Spy Who Loved Me. Although that car was also a "Q special" and could turn itself into a submarine, I tend to focus strictly on cars meant for the road 🙂
Let's also not forget the pair of Esprits in the Basic Instinct movie.
It's been interesting watching the Esprit styling evolve over the years. My favorite versions are from the late 80's and early 90's. Those years included two different generations. The X180 generation was from 1987 to 1992. And the S4 generation was from 1993 to the end of the Esprit's run in 1995.
If you've never heard of the X180R you can be forgiven. They are a very rare, obscure car.
I thought the X180R was a racecar Lotus used in the SCCA World Challenge Series, but I had that confused with the Type 105. The Type 105 was the car that tore up that Series in 1990, winning four of the races and claiming no less than six pole positions. The X180R was indeed a street-going car that Lotus released as a derivative of the very successful racecar.
Lotus only built 20 of these cars in 1990. Unlike the racecars, they actually have glass instead of plexiglass, air conditioning, and galvanized bodies. The output of the car was increased to 286 horsepower, primarily by increasing the size of the injectors and the boost pressure from the Garrett T3 turbo. Claimed curb weight was an incredible 2,280 lbs. As you may notice in some of the photos below, these cars actually came equipped with a cage!
Performance was pretty strong. It reportedly did 0-60 mph in the mid to high 4-second range. That may not be fast these days, but it was certainly a head-turner then. The engine was a fairly high-strung turbocharged four-cylinder. Yes, it was fairly peaky. And yes, it was possible to catch that thing off-boost and get passed by an anemic station wagon.
But these cars are so uniquely styled, both inside and out, that the performance is only part of the equation. They have a look that will never be confused with anything else.
Now the bad thing about a Lotus, especially one of this model and year, is that it isn't known for being particularly reliable or durable. They require much in the way of maintenance and repair work, everything from engines, transmissions, and clutches to very aggravating electrical components (think instrument clusters and power windows).
Fit/feel/finish is not exactly Lotus's strong suit either. I've tried to include photos that are both complimentary to this car, but also show the reality. Do you see the sketch mouse-fur material inside? The instrument cluster that looks like it might have been assembled by a guy making a kit car in his garage? In some ways, this Lotus isn't far from that type of kit car thing. But hey, we're pretending like money isn't a factor here!
Although this car is incredibly rare, built as #18 of the 20 car total, it has some negatives. First off, in true Lotus fashion (where stuff randomly stops working), the odometer quit at 15k miles so the true mileage is unknown. Of course that is going to affect any car's value, especially and epically collectible one like this.
Secondly, I'd point out the rear bumper. It has some serious paint flaws. It's a toss up whether the car's value would be higher if the seller had it painted but just disclosed that fact and provided before and after photos, versus leaving it original (as they decided to do).
Those are the two big ones that stick out to me. The poor panel alignment and gap issues that you so are frankly pretty typical of Lotus cars from that era. And some of the cosmetic blemishes you see inside and out might be expected for a car that's original from 1990.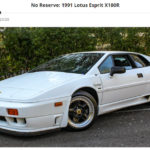 The car was listed on BAT without a reserve, which is incredibly brave. It ended up selling today for $58,500, increasing substantially in the last few minutes of the auction. The car is far from perfect, but seriously good luck *ever* seeing another one for sale. To list it with no reserve knowing that if planets aren't in alignment and this random Thursday in the middle of a global Pandemic might allow a car that could be worth $80k or even $100k to sell for $20k… well, that's ballsy! With another auction format (something that resets the bid clock to avoid an artificial time crunch), I think it would have sold for much more.
I would love to drive this car. Or to walk out of a store or an office and see it sitting there in a parking lot waiting for me, such a different look in a sea of automobiles!
The VIN for this car is sccfc20b3mhf60280…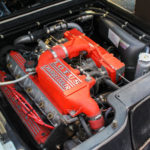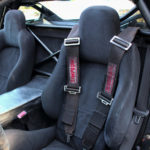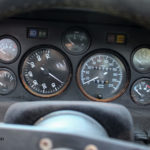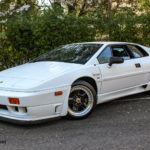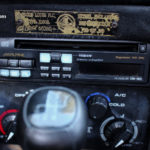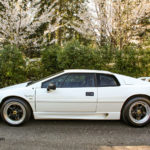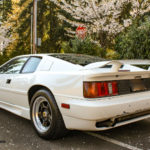 1991 Lotus Esprit X180R Turbo