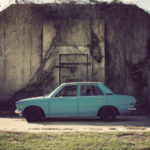 Although it was for sale back in 2012 (eight years ago?!), I couldn't resist posting this unique, swapped Datsun 510.
It started out life as a standard 1971 Datsun 510 sedan, but then a mad scientist got ahold of it. Regarding the engine:
S14 SR20DE block with SR20VE NEO VVL head (VVL = Nissans version of Honda's VTEC)
R&D Factory high capacity oil pan
Custom Danstoy intake manifold (chromed), AE111 (48mm) ITB's and T3 velocity stacks (chromed)
-8 lines and fittings from valve cover to a catch can (chromed)
One off DGR equal length stainless 4-1 header *Polydyn coated
Custom DGR aluminum radiator with 12″ electric fan
RCI aluminum overflow tank
LS7 coilpacks
2.5″ exhaust with stainless Magnaflow muffler
S14 5spd with short shifter
Modified S14 driveshaft
4:38 JDM Subaru LSD
RCI aluminum 10 gallon fuel cell with walbro pump
Plus the seller mentions:
all gaskets were replaced when I had the motor apart for the powder coating and exhaust manifold coating done. Valve cover gasket was replaced, exhaust mani gasket replaced with a 7 layer metal S15 gasket, l intake mani gasket replaced and I had the injectors cleaned/flowed/and balanced.
All fluids are Amsoil and the brakes/clutch have ATE super blue racing brake fluid.
For the electronics:
Haltech E6X EMS
Custom S14 wiring harness
Greddy fuel pressure. oil pressure and water temp gauge
AEM UEGO wideband
Pivot 80mm tachometer
Chassis and suspension:
MADDAT engine mount kit with 1″ front swaybar
MADDAT steering box brace
S14 Meagan front coilovers on 280Z spindles
Techno Toy rear coilovers
Techno Toy RCA's
Techno Toy Camber plates
Techno Toy tension control rods
Cusco strut bar
280Z front disk brakes
Konig Rewinds 14×7 -9 with 185/55/14 federal 595's
And finally the interior description:
Recaro SRD seats with Schroth harnesses
Nardi Deep corn 350mm wheel, ACR steering wheel adaptor and Works Bell quick release hub
New carpet
Odyssey battery/bracket relocated behind passenger seat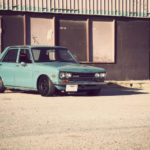 Although it is a small car, the owner says it has plenty of room. He claims to be 6'2″ tall and weighing 225 lbs, yet fits comfortably in it.
A Nissan SR20DE engine is a 2.0 liter that initially claimed around 100 hp. With the head and exhaust work, it wouldn't be impossible for this particular car to have substantially more horsepower. The owner never mentions dyno results. Up to 180 or 200 hp might be possible, but let's assume a more reasonably 160. That may not sound like much these days, but don't forget this car probably weighs a touch under 2,000 lbs!
This video shows a few walk-arounds as well as some driving. The engine sounds great when it is revved out. The owner claims he was taking it to 7k or 7500 rpm, while the redline is set for 8250. The vvl is set for 4500 rpm.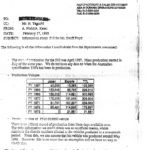 I think around 1.4 million of these cars were produced worldwide between 1967 and 1973. Around 239k were sold just in 1971. Who knows how many of them are left on the roads these days.
I might compare this to the BMW E30. The E30, produced globally from 1982-1994, was a much more modern car. But from an enthusiast's perspective, achieves some of the same objectives from a simplicity and performance perspective as the 510. E30 sales were around 2.4 million cars during it's lifespan.
A quick search on ebay showed only two 510's for sale today. One of them is a station wagon with a BIN of $9,995. The other car is in Canada, has a VQ v6 swapped into it, and costs $22k (and probably deserves it's own post!).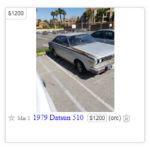 A nationwide search on craigslist turned up another wagon (for $1,000), and a few in the Southern California and Nevada area.
This turbo car sold on Bring A Trailer for $15k recently, and it looks phenomenal.
And don't forget, the car featured here was for sale in Texas back in 2012. These cars are rare, and getting rarer every day 🙂